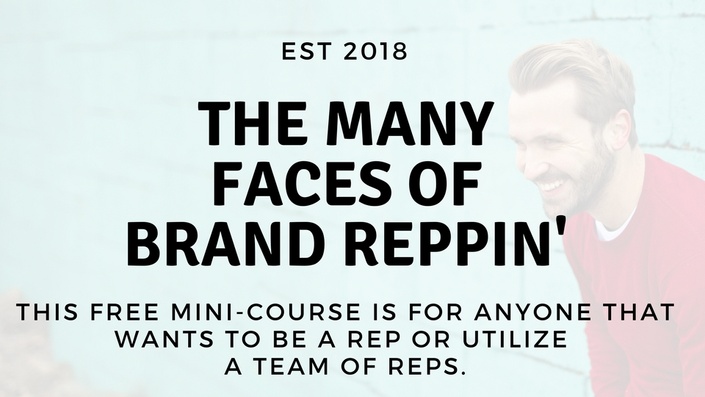 The Many Faces of Brand Reppin'
This FREE Mini-Course is for anyone that wants to be a Rep or utilize a Team of Reps.
Welcome to Brand Rep University!
This free mini-course will answer your questions and explain the differences between a Brand Rep & a Brand Enthusiast, a Brand Fan & an Influencer, and all the other titles that are tossed around.
***

By taking this first-step and learning the different positions of Brand Reppin' you will have a clear vision on the role that is best for you.
***
Set your goals & start winning the Reppin' game.
Who is this for?
The Many Faces of Brand Reppin' is for you if......
* You're a Brand and you want to incorporate a Team of Reps in your business.
* You're a newbie rep that has recently been introduced to the world of Brand Reppin'.
* You're an intermediate rep that has completed a few gigs, thoroughly enjoy it and now you want to up your skills and land gigs with more Brands.
* You're an experienced rep, with consistent gigs and you want to know if your ready for the next step to work with Top Brands.
* You want the opportunity to support small businesses and get FREE or discounted products in exchange for taking photos and posting on social media.

Did you raise your hand to any or ALL of the above?
Yes? Good!
You're in the right place.
Who is this NOT for?
The Many Faces of Brand Reppin' mini-course is for NOT you if.....
* You want to get rich quick - unfortunately, I don't believe there is such a thing.
* You want FREE products but aren't dedicated to hold-up your end of the bargain by providing great photo's and posting on social media.
* You're a Brand Ambassadors or an established Influencer and already have over 50,000 followers, I'm pretty sure this will bore you, but how does being a guest speaker in a training session with BRU sound? Please send me an email if you are interested. :)
---
Reppin' isn't for everyone and that's okay. Maybe you landed here by mistake. If that's the case, no hard feelings. We hope you find what you're looking for.
Your Instructor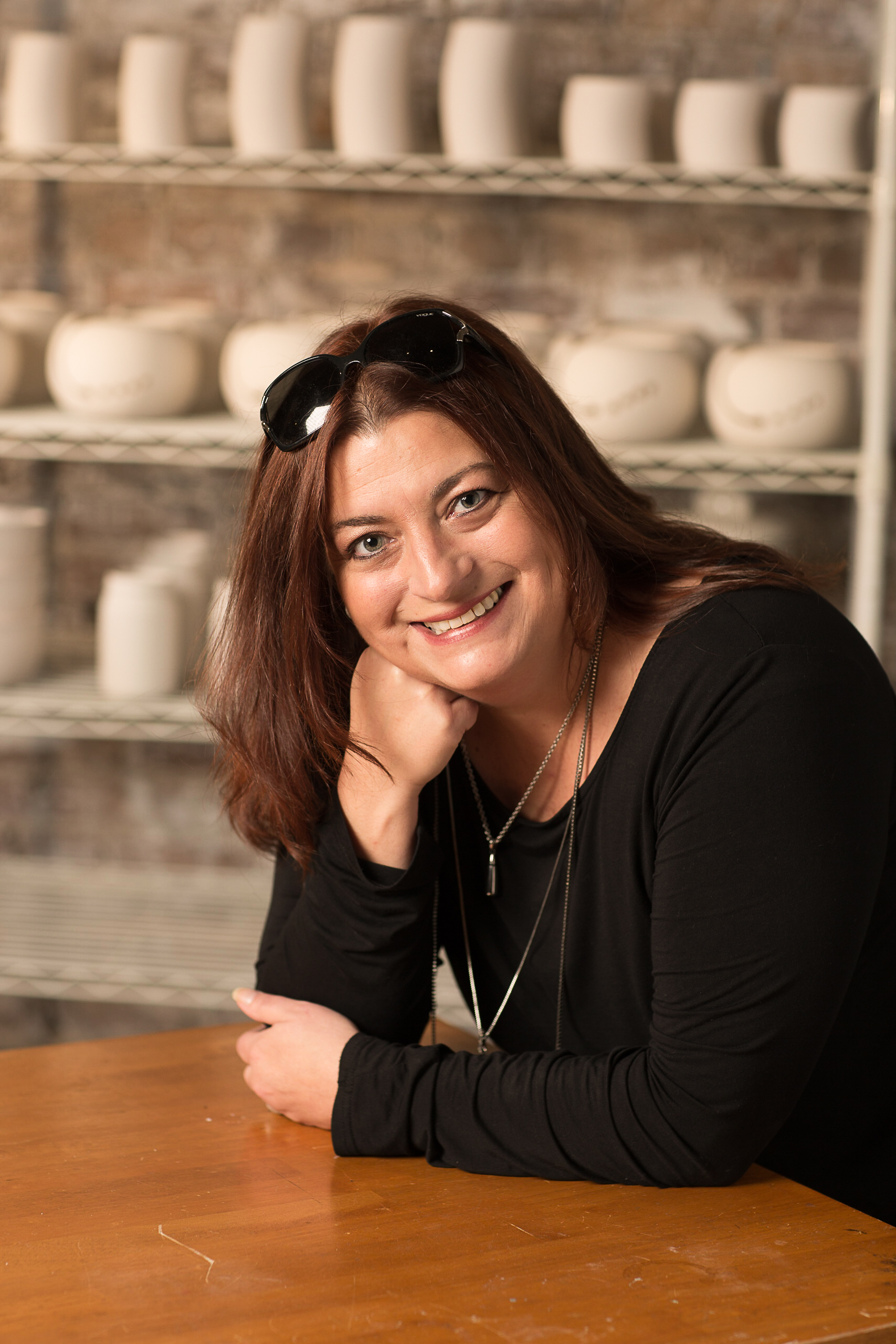 Hi! I'm Barbara, the founder and instructor of Brand Rep University.
---
While marketing for my own handmade e-commerce business for the past 8+ years, I've learned the mistakes, pain points, and best practices, after endless hours of trial & error.
---
After implementing these skills, my business increased its revenue.
---
In addition to creating my own Brand, I have also trained countless raving fans into amazing Brand Reps. They currently promote companies, receive free products, post on social media like a Boss, and have an ever-growing, engaged audience.
---
Brand Rep University is the culmination of my experience and research that will answer all of your burning questions.
"Reppin' is the most fun I've had in years!" - new BRU Alumni